Weekend Hot Seats!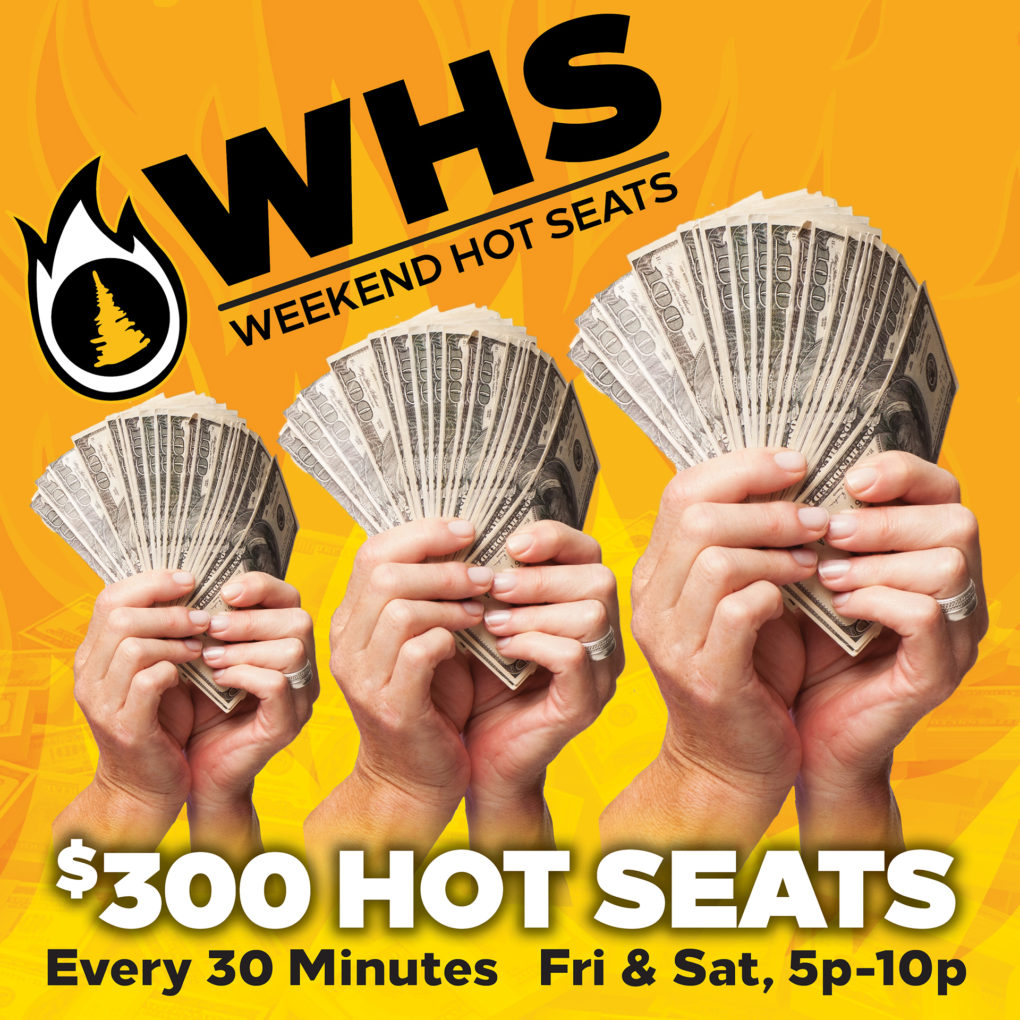 Join us every Friday and Saturday from 5pm to 10pm for our $300 Weekend Hot Seats!
Just use your card while you play. Hot seats are announced every 30 minutes.
All winners selected at random based on carded slot and table game play.
Book Your Stay
Don't miss out on the fun. Join us for Weekend Hot Seats and enjoy the best gaming experience in the Black Hills!
Check Availability