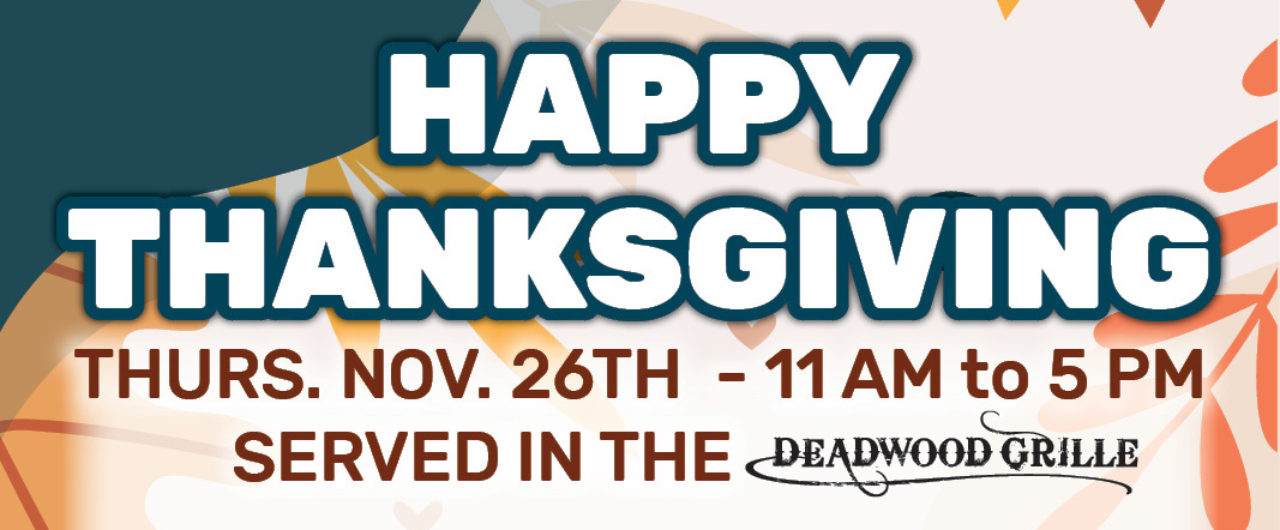 Join us this coming 26th of November from 11 AM to 5 PM
Welcome Back! The Deadwood Grille is now open on Fridays and Saturdays from 4:30 - 10 PM. Come check out our new dishes.
Enjoy casual fine dining at the Deadwood Grille! Open Friday & Saturday from 4:30 p.m. to 10:00 p.m.
Indulge in a warm, inviting atmosphere while enjoying contemporary menu features like unique appetizers, seafood, delicious aged hand-cut steaks, and our Chef's signature cuisine. Then, pair your meal with your choice of wine from our extensive private label selection.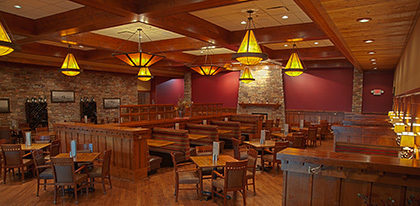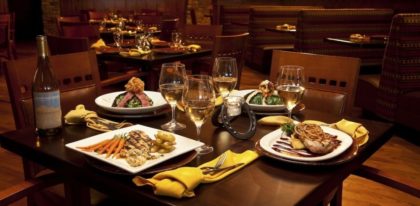 What's on the Menu?
Get a taste of our classic menu selections, private label wines, and daily features. With so many options, you'll have to try them all! Click here to see our latest menu!
Prime Rib Fridays & Saturdays

Come up Friday and Saturday evenings to the Deadwood Grille and enjoy our delicious Prime Rib! Choose from 3 sizes, Jack 10oz, Queen 12oz, and King 16oz. Served with your choice of soup or salad, mashed potato, and grille vegetable.

Reserve Your Table
Call 605.571.2120 to make your reservation at the Deadwood Grille and experience one of Deadwood's best restaurants!
Call Now