House Money Added Poker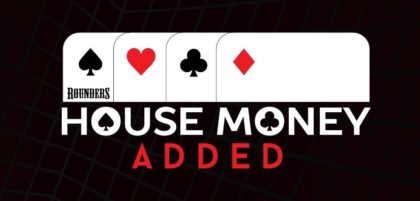 The Rounders Poker Room offers Deadwood's ONLY weekly House Money Added Poker Tournaments. Play for the biggest poker payouts in town every Wednesday, Friday, and Saturday with up to $4,500 in House Money Added each week.
House Money Added Tournament times are listed below, as well as a tournament schedule.
Wednesday, 6:30 p.m., $45
Friday, 6:30 p.m., $34
Saturday, 1:00 p.m., $23
More poker tournaments are available.
Call Rounders Poker Room at 605.271.2135 or more information.
Want to See More Specials?
The Lodge at Deadwood offers lots of deals at our casino, restaurant, and hotel.
View Offers